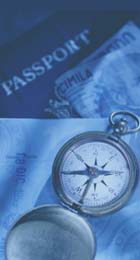 RiskPlans.com has been serving healthcare needs for more than five years. We are a community-rated health plan that provides healthcare coverage for almost anyone in need of a health plan. We have mission-driven programs for different types of coverage that you may need, ranging from small individual plans to large size company groups. Our healthcare is designed to insure individuals and the small business community. We offer both an HMO- and PPO-type plan with multiple benefit options to businesses, families and individuals.
Renewable International health insurance. Provides comprehensive coverage in and out of the U.S., up to a $5,000,000 limit.
Travel insurance that emphasizes health and accident protection. Includes evacuation insurance and up to $1,000,000 in medical benefits.
Health insurance designed for international study, including evacuation coverage and more.
All inclusive travel insurance including trip cancellation and interruption, medical evacuation and baggage protection.
To compare our plans, review prices and enroll instantly, start by getting a quote.