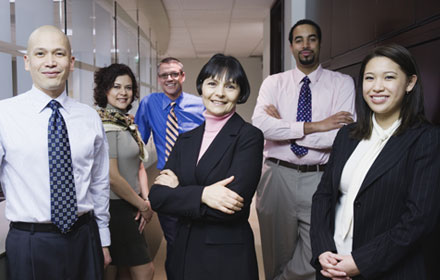 As a professional your work product can come back to bite you, often quite unexpectedly.  Our affordable Errors & Omissions insurance can provide some very valuable features to smaller firms.  Broad form named insured clauses that include contractors and "of counsel" staff and real contract review services are just the beginning.
Architects & Engineers (A&E) Insurance Program
RiskPlans's SMB insurance program for architects and engineers is designed for firms with less than $1,500,000 in annual revenue. RiskPlans A&E was designed to give small firms easy access to competitively priced, clearly defined, broad Errors and Omissions.
The program can be extended to Technology Services and Products as well as Computer Network Security and Multi-media and Advertising coverage.
Coverage
A+ XV Rated Carrier

Insuring Agreement includes:

A&E Professional Services
Technology Services
Technology Products
Computer Network Security
Multimedia and Advertising Coverage

Worldwide Coverage
Innocent Insured Coverage
Unauthorized Access and Theft of Data
Broad definition of insured- Named insured, past or present employees, partners of the firm, estate, legal representatives, joint ventures, organizations you acquire, past directors or employees and independent contractors.
Limits, Deductibles and Premiums
Limits of liability available up to $1,000,000 per occurrence and $3,000,000 in the aggregate

Flexible deductible Options

As Low as $1,000
First Dollar Defense Option
Aggregate Deductible Option

Minimum Premiums as low as $1,000
Disciplines
Acoustical Engineering Aerospace Engineers
Agricultural Engineers
Architecture- Commercial Architects- Residential
Automotive Engineers
Building Code Inspector
Biomedical Engineers
Chemical Engineers
Civil Engineering
City Planners
Computer Engineering
Communication Engineering
Construction Mgmt (Agency)
Construction Mgmt (At Risk)
Control Systems Eng.
Draftsmen
Electrical Engineering
Elevator Inspectors
Environmental Engineering
Excavation Contractors
Forensic Engineering
Forensic Testing
Geotechnical Engineers
HVAC Engineering
Interior Design
Irrigation Designers
Laboratory Testing
Land Surveying
Landscape Architecture
Lighting Design
Mapping
Marine Engineer / Surveying
Master Planning
Materials Engineers
Mechanical Engineering
Metallurgical Engineers Nuclear Engineers
OSHA Consultants
Roofing Consultants
Safety Engineer / Consultant
Sanitary Engineer
Software Engineering
Structural Engineers
Textile Engineer
Traffic
Utility Consultants
Water Testing & Analysis