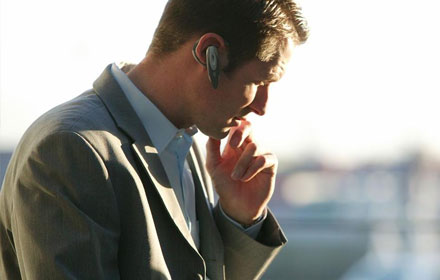 Most insurance companies see small business through the lens of the Business Owners Package Policy ("BOPP") and most agents play the same way. What's fun about BOPP'S is that their coverage varies widely between insurance companies (they all have their own flavors). The pricing also varies considerably and they all have some very interesting endorsements that can give you a lot for a little. What flavor is your BOPP? Let us help you get your favorite flavor!
Almost any type of business can be insured by the Business Owners Package Policy. The limitations are normally based on sales volumes (most packages will not cover a business with sales over $20,000,000 to $25,000,000 annually) and hazardous classes of business (a demolition company or companies doing construction or installation type work). For almost everyone else the Business Owners Policy offers some valuable advantages. First of all, with a BOPP administration is significantly reduced. Before BOPP's became popular small companies had to buy a fleet of small polices to cover their various exposures and administration was far more difficult. Each of the small policies was referred to as "a line" of coverage. So, with all of these various lines of coverage combined into one master document you can now pick from a menu of available coverage and have a single policy issued.
This is simpler for you, simpler for the Insurance Company and results in less overall expense and more affordable insurance for you. In point of fact the BOPP is sometimes referred to as the Homeowners' policy for business which is a fair description.
Most valuable is the packaging not only of all of the basic coverage's but extensions of coverage which you often need and can now get as a check off box and a very short section of questions. So, what lines of coverage can normally be included in the standard BOPP?
Property (Building property and business contents)
Liability Coverage (for the premises and for operations)
Power, Boiler & Machinery (sometimes called Equipment Breakdown)
Business Interruption (Loss of Revenue resulting from an insured loss)
Extra Expenses Coverage (resulting from an insured loss)
Crime (Burglary, robbery, theft, forgery, employee dishonesty)
Transportation (Commercial Inland Marine for shipments)
The standard BOPP policy form and the standard coverage set are issued by a group known as the Insurance Services Office or "ISO". They set the basic framework for the BOPP, but, individual carriers can extend and amend their own policy forms, and, many have. That's where the fun starts. As carriers have refined their risk appetites for different classes of business there are distinctions in coverage extensions, additional coverage's and pricing which make for a variable market. Those distinctive preferences in choices for different risks by the Insurance Companies mean we will depending on class of business choose one carrier over another because they are not the same on coverage or pricing.
Own a beauty spa? We'll use a very different market than an Office Package Policy for Attorneys. It is that skill in selection and the willingness to test multiple markets on quotes and renewals that help set us apart from our competition. We aren't focused on bonus commissions to steer business in one direction. We are focused on getting you the right deal this year and next that will keep you our happy long term customer.
We also help you complete all of those applications. We visit our clients in person and we work online with you. We also help you do applications and supplemental applications onscreen with our office. We will complete the applications with you and for you, and email you the completed document for a final review and signature. At renewals we complete the forms for you and review and update them for you as well. There is still room for really good old fashioned service with new tools.
---
Get a FREE quote or more information by submitting the form!